I love seashells,
any kind of seashells.
I think they are an amazing work of nature...
each one special, each one unique.
I've lived near a beach my entire life.
I've also visited quite a few beaches,
from coast to coast,
(it's been quite a treat.)
The sand might be a different color,
the water clear or murky,
or the shore sandy or rocky.
It doesn't matter.
I love them all.
One particular area that has become a favorite is the southwestern beaches of Florida.
There are so many choices...
I discovered one particular spot quite by accident,
in fact it was here in blogland that I first learned of Sanibel.
Yep, go figure.
The blog was written by Pam Rambo
Sanibel Island?
Where is that?
I was intrigued.
So I read (and read) her blog.
It was about:
shells and sea life and gorgeous sunsets.
really?
She stated that due to the curvature of the island,
the Gulf's shells and sea life are deposited on it's beaches.
really?
Can you see it in the above map?
It kinda looks like a dolphin...
doesn't it?
I was hooked, really hooked.
Each day I'd check for current news/pictures/videos from Sanibel.
(What would she discover today?)
If you take a look at her site,
you'll see that Pam chronicles her adventures of shelling.
She also has links for a lot of helpful information.
Oh, and the pictures...
you have to see her pictures (and videos too.)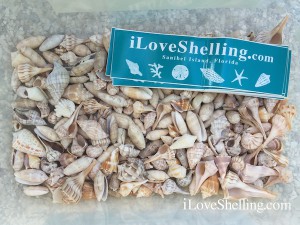 I was sold.
Our first trip was a couple of years ago
and we were not disappointed.
There were shells,
and shells,
and more shells.
The people were so friendly,
the lodging was comfortable and cozy,
and there were miles and miles of beaches (with amazing sunsets.)
We came back with our own sea treasures,
treasures that I proudly display in my home.
Fast forward a few years,
and we were ready for another trip -
this time as "experienced" Sanibel shellers. (ha)
We scoured Pam's blog again for places to stay and things to do.
It was perfect.
source
-
This was our actual living room!
We saw her advertisement for a shelling cruise.
Hm...Pam + shelling + beautiful beaches + family + new friends...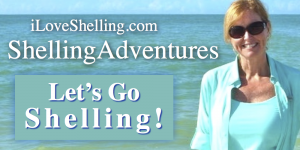 Well, that was an obvious choice.
YES!
We made our reservations, brought our shelling bags, and counted down the days.
And guess what?
We had the time of our lives.
Not only did we get to go with Pam,
and meet Pam,
and learn from her wealth of knowledge,
we took a picture with her!
Yep, we are now shellebrities (as Pam would say!)
And guess what else?
She was the nicest,
friendliest person you could ever meet.
really.
So, if you're EVER in the SW Florida area,
you HAVE to visit Sanibel
and take Pam's cruise.
You WON'T be disappointed!
I promise!!
Click
here
for the NY Times article on Pam and Clark.
(PS: I have a ton of pictures to share of Sanibel...stay tuned!)
Until next time,
Sharlotte